Punto Stampi is organized in coordinated production units to ensure efficient response times and optimal management control. The units that make up the synergy, distributed within a radius of 25km, have a staff of about 50 employees. The units work continuously in close contact and the technical-commercial activity is handled by Punto Stampi. The Project Manager moves within the organization and ensures compliance with the required quality standards and the agreed timing for all the projects, while maintaining contact with the customers.
The company organization is structured as follows:
synergy for a better management control
Punto Stampi is

ISO 9001:2015 certified
Since 1994 Punto Stampi has been manufacturing moulds for plastic injection and die casting for aluminum and light alloys.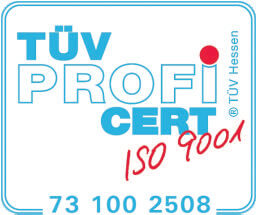 We firmly believe that the construction of top quality moulds requires  outstanding technical know-how which is the result  of proper training and daily practice. People are our most important resource that must always be safeguarded, trained and motivated.
These values have made  Punto Stampi a member of the "Rodolfo Vantini" Professional Institute which, founded in 1839, was Lombardy Region's first  Vocational  Training Centre and it is the reference Vocational  Training School for general mechanics in the industrial district.
References
Companies that use components manufactured by means of moulds designed and built by Punto Stampi.

The trademarks and logos published above have the sole purpose of identifying the final destination of the parts made using the equipment built by Punto Stampi.